What's up guys!? Today we woke up early and then we had breakfast! We took an Uber to Studio B. It's a very old studio! Even Elvis Presley and Dolly Parton recorded songs there. They showed us the style of music that was recorded there. Then they showed us the recording studio. That place was super cool! Next, we had some time to kill so we went back to the Country Hall of Fame and went to the gift shop. I got a cowbell!! Then we walked in Downtown Nashville and went into a big candy store that was filled with caramel apples, homemade ice cream, different kinds of chocolate, and so much more! I decided to get the peanut butter ice cream. It was so creamy and yummy! We walked around and looked at a bunch of different shops. Later on we went to The Old Spaghetti Factory for lunch. I got the kids fettuccine Alfredo, but I didn't finish it. After lunch we walked around some more and then we walked across the bridge to go to the The Tennessee Titans Nissan Stadium. We hung around the stadium and then we went into the team store until it was time for our tour. The tour lasted about an hour, but the lady that gave us the tour was very kind and we even got to go inside the locker room and see Marcus Mariota's locker. It was so cool! Then, we walked to the Wild Horse Saloon. There was a live band called Two Way Crossing. We got to meet our pen pals and line dance with them. My pen pals name was Faith. She is very nice and she enjoys riding horses. At about 8 o'clock we left and went back to the hotel. That was the end of Wednesday.

About Me

Hi, My name is Halea! I like to make and edit videos, and spend time with my family and friends.
Powered by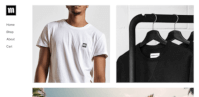 Create your own unique website with customizable templates.