Today was the first day of competition. I was apart of the Crazy 8s News Magazine competition. I woke up at 7am in the morning and we were in the ballroom at 8am. The topic was " Rock This Town"! It took us about two hours to get some what of an idea. Shayne was my partner and our plan was to go to Downtown Nashville to find a bar that would let us interview them. We got an Uber and we didn't get there until 11am. The first few bars that we went to had kids from STN crowding in trying to get stories. So we went into a couple of stores, but they all said that they had already been interviewed. We were starting to wonder when we would find a story. Then this security guard came up to us and told us to go to this snack shop place. We ended up going there and we interviewed the worker. She was very friendly. It was strange because the snack shop was actually located inside of a bar and the bar had a door that led to a pizza place. So, we interviewed one of the cooks. After we interviewed them they gave us a free pizza that they had just freshly baked. It was amazing! It tasted so good! Then, we were done shooting all our B- roll and shots that we needed for our story, but then I got a text from my team mates saying that they needed us to film B- roll and standups for them. So we did, but we were supposed to be back in the ballroom by noon. Unfortunately, we didn't get back until 1:00 so we only had two hours to edit our story and then we had to give it to our other team mates to edit in to the whole big thing. Once Shayne and I finished editing it was 2:30 and we gave our story to our team mates and then we edited the standups that we filmed. By the time we finished editing the standups it was around 3:10 and the other kids edited it into the final piece. We made final touches and got it into the bin on time! After Crazy 8s we all walked back to the hotel to get our gifts for our pen pals. After that, we walked back down from our hotel room and exchanged gifts with them. Next, we walked to the mall for dinner with Castaic. My pen pals name is Faith. She is funny and nice! I liked hanging out with her. After dinner we walked back to the hotel and we went to the Opening Ceremony for STN!!! At the Opening Ceremony we listened to the student of the year give advice and stories about her experiences at STN. After the ceremony we went back to the hotel rooms, got ready for bed and did our blogs and card. Bye for today!


About Me

Hi, My name is Halea! I like to make and edit videos, and spend time with my family and friends.
Powered by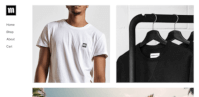 Create your own unique website with customizable templates.