So we had a really big day today! First, we woke up at 7:30 in the morning then we met everyone downstairs at 8:30. We walked to Cracker Barrel for breakfast. I got french toast with eggs and bacon. It was so delicious! After that we walked back to the hotel and waited for our ride. Wainae gave us a Country Hall of Fame Museum. It was really cool because we got to see some of the cars and outfits that country singers have owned! Then we got a tour of the Predators stadium. I got to learn why they are called the Nashville Predators and that Carrie Underwood's husband is Mike Fisher who is a professional hockey player. The tour lasted for about an hour and we were hungry for lunch so we went to a pizza place, but we had to walk for 25 minuets to get there. Anyways, the pizza ended up tasting super great. At like 5 o' clock we started to walk back and when we got there we looked at some shops and then the game started. It was so much fun because they had big lights and music. We then went back to the hotel room and went to bed. Today was so much fun! I can't wait for tomorrow!



About Me

Hi, My name is Halea! I like to make and edit videos, and spend time with my family and friends.
Powered by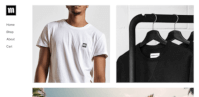 Create your own unique website with customizable templates.